ENJOY AT-HOME PAIN RELIEF THERAPY
SAME DAY APPOINTMENTS AVAILABLE
Our House Call Pain Relief Therapy is a unique hands-on bodywork system designed to relieve upper and lower body pain conditions including:
✅ Frozen Shoulder
✅ Tennis Elbow
✅ Low Back Pain
✅ Sciatica
✅ Hip Pain
✅ Piriformis Syndrome
✅ SI Joint Spasm
✅ Runner's Knee
✅ Hamstring Tears
✅ Shin Splints
✅ Plantar Fasciitis
START YOUR SELF-CARE JOURNEY TODAY
SERVING PALM BEACH GARDENS, WELLINGTON, BOCA RATON
With our At-Home Pain Relief Therapy, we bring to you, the most effective and convenient bodywork system to keep your body moving by making stretching an accessible part of your daily wellness routine.
Better movement makes daily tasks, such as walking, running, sitting, bending and squatting easier. Experience  the benefits of routine bodywork.
✅ Reduce pain and muscle tension.
✅ Improve mobility and functionality.
✅ Decrease anxiety, depression and stress.
✅ Promotes relaxation.
✅ Prevent future injury.
BECOME A MEMBER
MEMBERSHIPS ARE FLEXIBLE WHEN YOUR SCHEDULE IS NOT
Our monthly membership makes it easy to stick to your self-care routine even when life gets busy. Experience the benefits of our bespoke therapy when you become a member.
A THERAPY EVERY MONTH
Commit to self-care at least once a month. Members get one 60-minute Pain Relief Therapy Session. House Call Trainers, brings our world-class service to you.
SAME-DAY APPOINTMENT
Book your appointment as little as 1-2 hours in advance (availability permitted). Perfect if you work odd hours or you travel frequently. We are available Monday thru Saturday from 5 am. to 8 pm.
ADDITIONAL THERAPIES FOR LESS
Enjoy additional 60-minute Pain Relief Therapy sessions at membership rates.
Membership are paid month-to-month, with no long term commitment. 30-day cancellation notice is required.
JOIN HUNDREDS OF SATISFIED CUSTOMERS
OUR TESTIMONIALS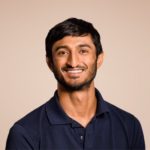 Darshan S.
I've been working with Hernan for the last several months. I have had amazing results – along with my strength and endurance, my flexibility has significantly improved. Hernan also adjusts the sessions according to your needs. I went from doing one session a week to three per week because it's much more enjoyable to go through the day felling good.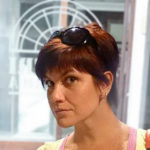 Poli P.
Since I started working out with Hernan, I can say that for the first time in my life, wellness is an important part of my day. I had an injured knee, and Hernan was able to make my muscles stronger without hurting me. Thank you, Hernan, for keeping me motivated and reminded how important this is to me, to my health and body!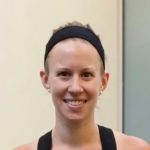 Kristi H.
I started working with Hernan in anticipation of my wedding I feel like a healthier and better version of myself! Hernan managed to keep me on track and working towards my goal even on the days when I was feeling unmotivated. I can't thank Hernan enough, he's the best!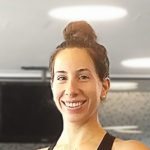 Nathalie C.
I've been working with Hernan for over two months and cannot even begin to tell you how much he has changed my body. He knows what he's doing. I train with him 2x a week. I had a baby about 9 months ago, and my body feels better than ever! I highly recommend him.