HOUSE CALL TRAINERS was founded for one simple reason. We wanted to create the most effective and convenient method of personal training. HOUSE CALL TRAINERS has been delivering results since we opened in 2012. Our goal is to provide both a superior customer experience and tremendous value for our customers.
Experience our specialties in the comfort of your home.
Workout in the comfort of your home.
Whether it's a home, in the office or at the park, we bring our world-class personal training service to your doorstep.
Workout at a time that's convenient for you.
Our flexible scheduling is perfect if you travel a lot or work odd hours.
We are available 7 days a week from 5 am. to 11 pm.
Book ahead or schedule on demand.
Rotate through different workouts.
Rotate through an individualized variety of different workouts disciplines, Weight training, Functional training, Boxing, and Muscle Release Therapy, all in the comfort of your home.
Why Choose House Call Trainers?
We are proud to say that we are obsessed with improving what we offer. We eat, sleep and breathe health and fitness. We are constantly driven by the incredible sense of fulfilment we feel when we help someone achieve their goals – no matter if they're an elite athlete or a middle-aged housewife. We believe that anyone can positively change themselves and their bodies, and we will move heaven and earth to ensure that each person who trains with us leaves feeling happier, more confident, and healthier.
REAL STORIES FROM REAL CLIENTS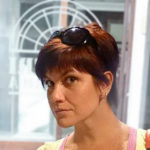 Poli P.
Since I started working out with Hernan, I can say that for the first time in my life, fitness is an important part of my day. Even thou I had a injured knee, Hernan tailored the workouts to make my muscles stronger without hurting me. He also personalized my nutrition program. Thank you, Hernan, for keeping me motivated and reminded how important this is to me, to my health and body!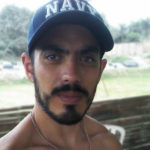 Rodrigo LL.
Thanks to Hernan and his amazing technique, I managed to lose 25 lbs. in weight and reach less than 9% of body fat in less than 12 weeks. I'm still training with Hernan and following his advice to pursue new goals. Thanks, Hernan for your support, motivation and always being with me every step of the way.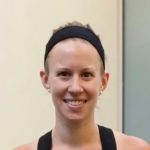 Kristi H.
I started working with Hernan in anticipation of my wedding. After only 4 months I lost almost 10% of my body weight, 4% body fat, built muscle, and I feel like a healthier and better version of myself! Hernan managed to keep me on track and working towards my goal even on the days when I was feeling unmotivated. I can't thank Hernan enough, he's the best!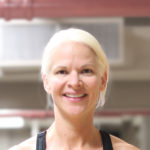 Laura C.
I'm literally amazed of the results I have achieved in just 3 short months with Hernan's training and guidance. I have achieved more in short time than in the past 12 plus years. My strength has soared and my physique has radically transformed before my eyes.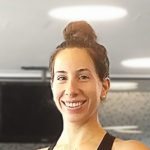 Nathalie C.
I've been working with Hernan for a little over two months and I cannot even begin to tell you how much he has changed my body. He knows what he's doing, he gave me a meal plan and I train with him 2x a week and I lost about 6 pounds so far. I had a baby about 9 months ago, and my body is looking better than it ever did! I highly recommend him
GET STARTED WITH HOUSE CALL TRAINERS
Please apply by submitting the form below. We look forward to meeting with you and helping you to achieve your goals!